Resumption of cruises from the UK
02.04.2021 10:28
Resumption of cruises from the UK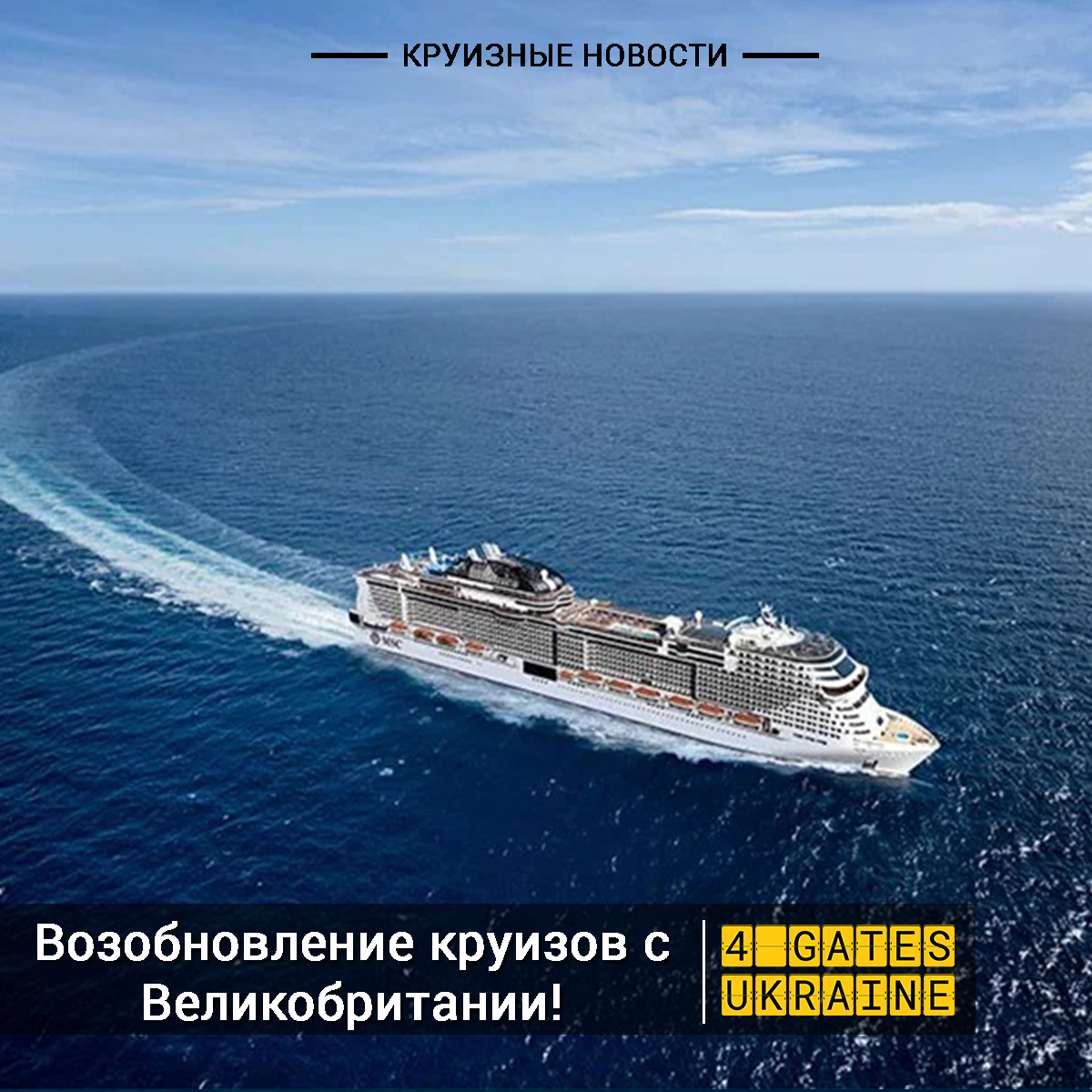 The new liner MSC Virtuosa will resume cruises from 20.05.2021 from the port of Southampton (London), UK.
The cruise company MSC Cruises showed back in August 2020 that it can operate safe cruises for its guests. So, from 19.08.2020, one of the newest liners of the company, MSC Grandiosa, has been operating in the Mediterranean Sea. It is worth noting that there have been no situations with outbreaks of covid diseases during all this time. MSC Cruises' safety protocols have been proven to be of the highest quality.
An important element of safety protocols is the antigen test prior to boarding. These tests give results much faster than PCR tests and do not require large resources and time to obtain a result. Of course, if the tourist has not passed the antigen test, then in addition, before boarding, he will need to undergo a PCR test. This allows all tourists to travel, whether you've gotten the vaccine or not.
Given the positive trend, the cruise line has decided to put one of its flagships on cruises from the UK. MSC Virtuosa will adhere to similar security protocols. Accordingly, not only tourists who have been vaccinated will be allowed to travel.
Cruises from Southampton will be available to UK citizens. MSC Virtuosa will initially operate six mini-cruises from the new cruise terminal in Southampton, calling on the Isle of Portland in Dorset. After the mini-cruises, seven-day cruises are planned with landing at the seaports of Liverpool and Greenock.
The news of the resumption of cruises in the UK was received more than positively, which confirms the unprecedented excitement among tourists. This demand is caused by many factors, among which are:
- deferred demand for travel and especially for cruises;
- travel restrictions to most countries;
- itinerary of the cruise and the start of cruises directly from the UK;
- proven safety of cruises from MSC;
- lack of requirements for vaccination;
- the level of the cruise ship MSC Virtuosa ...
All these events show the willingness of cruise lines to operate safe cruises around the world! Borders are constantly opening and tourism is adapting to current realities.
As we reported earlier, sales for cruises from Greece are already open on a unique premium class liner - Celebrity APEX. Also announced the resumption of cruises from Cyprus and cruises in the Caribbean!
Leave your comment
Comment