For the first time NCL has reported resumed and cruising!
For the first time NCL has reported resumed and cruising!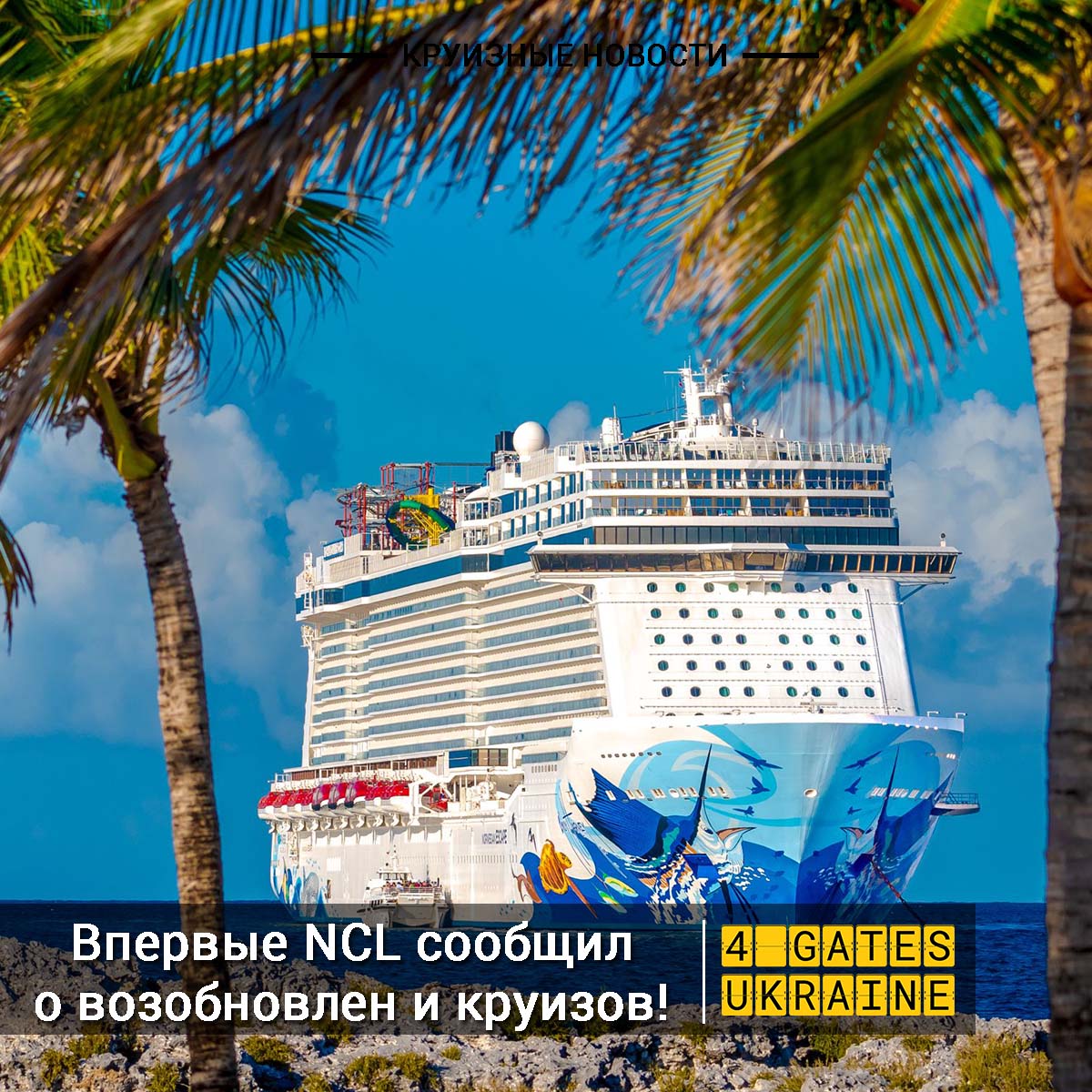 The American cruise company Norwegian Cruise Line announced the resumption of specific cruises for the first time since the start of the pandemic!

As the sales director of Norwegian Cruise Line, Katina Athanasiou, said, this summer the cruise company will resume cruises on three ships at once:

Norwegian Joy 5 * - will make weekly cruises to the Caribbean islands. Cruises will start and end from the port of Montego Bay, Jamaica.
Route: The liner will visit ports such as Harvest Cay (Belize), Roatan (Honduras), Cozumel (Mexico) and Ocho Rios (Jamaica)
• The beginning of cruises from 07.08.2021

Be sure to watch the Norwegian Cruise Line Video Reviews

Norwegian Gem 5 * - will also make eight-day cruises (7 nights) in the Caribbean. The cruise will start from the Dominican Republic, the port of La Romana.
Route: Along the route, the liner will call at such popular ports as Bridgetown (Barbados), Castries (Saint Lucia), Saint Martin (Overseas Territories of the Netherlands) and Saint John's (Antigua).
• The beginning of cruises from 15.08.2021

Norwegian Jade 5 * - which will cruise from the port of Piraeus, Athens (Greece). The cruise line will publish more information in the near future.

Subscribe to cruise news and tourism news by clicking on the convenient manager / channel / newsletter:




The trio of vessels will operate under the new SailSAFE program and will start with limited capacity. All crew members will be vaccinated and all guests will also need to be vaccinated.
The first cruises will have more restrictions, which will gradually be lifted. For example, on the first cruises, it is possible to visit the port of call only as part of an excursion from the Norwegian Cruise Line. This will be further revised.
More news may be coming soon as the cruise line sent a letter to the CDC (US Centers for Disease Control and Prevention) outlining its plan to resume cruise operations from US ports in July and requesting that it lift its conditional restrictions on US cruises.

Considering that not only cruise corporations but also the Senate exert significant pressure on the CDC, cruises from the United States will soon resume as well.
Consultation on any questions::
---
Cruise department manager
Maxim Knysh
Leave your comment
Comment