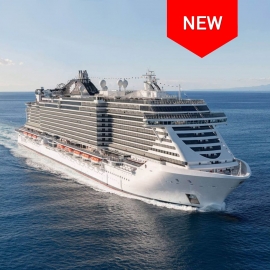 The main characteristics of the vessel include:
Year of construction - 2023
Displacement - 171,598 tons.
06/24/2021 MSC Cruises announced the construction of a new Seaside class cruise ship. At the Fincantieri shipyard in Monfalcone, Italy, a coin ceremony took place and the keel was laid for the new liner.
As part of the event, traditionally, two coins were placed in the keel of the future liner ... Wait a few seconds...
Leave your comment
Comment